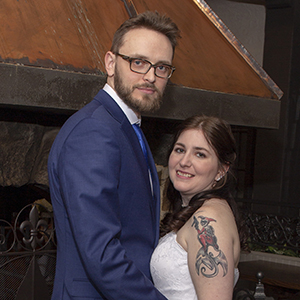 Meagan & Lonnie's Review — We cannot be thankful enough for finding Ramy. He customed-designed a package that met our needs. click link to continue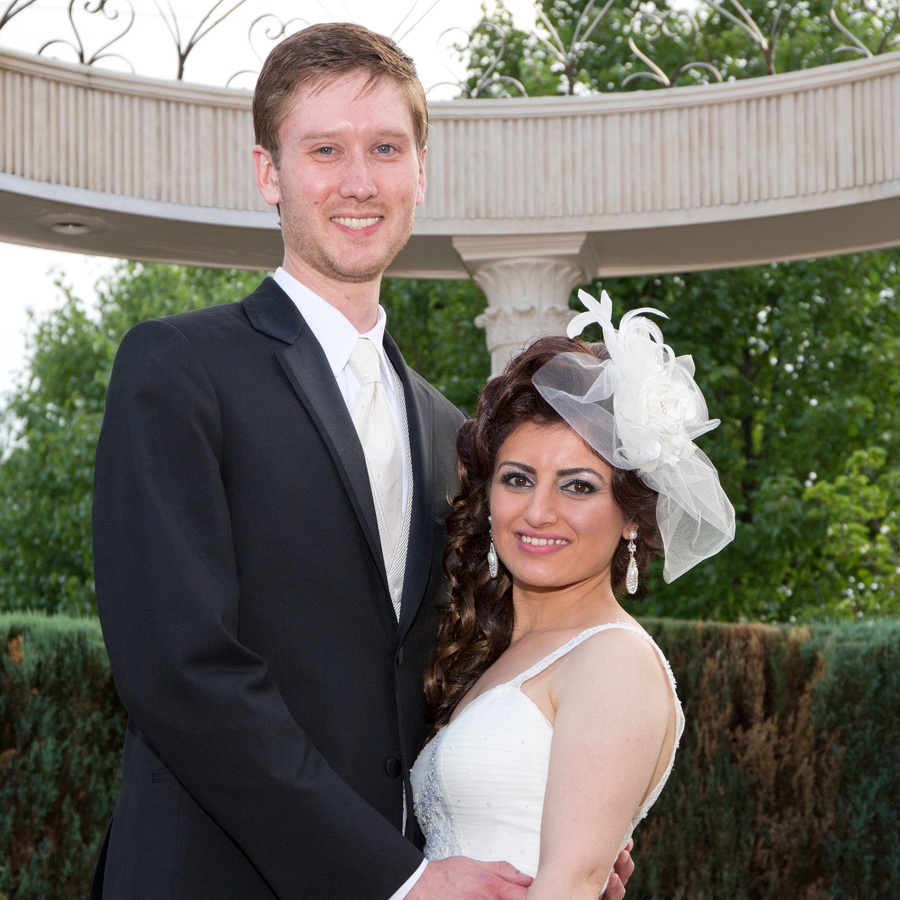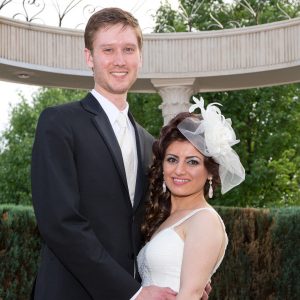 Dear Ramy,
We greatly appreciate all the help and effort you provided to us on our wedding day. We really respect the fact that you were on time, friendly, and professional the whole day. We are grateful to you for taking the time to come out and take posed pictures, candid pictures, as well as pictures of the church and the ceremony space. The mix of posed and candid photos captured were very well received from both sides of the families.
Ramy, you went above and beyond what we expected. You worked beautifully with our videographer (whom you had never met before), as well as the guests. The pictures you captured that day are amazing and we have no reservation referring you to others.
It was a pleasure working with you and we are eternally grateful for the memories you have provided us of our magical day!!
Sincerely,
Michael & Ornella
___________________________________________________________________________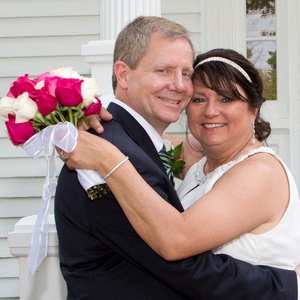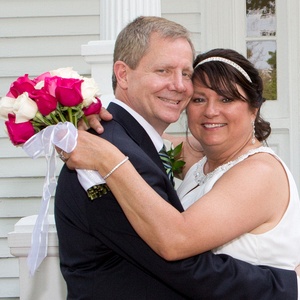 Ramses was the photographer at our wedding in May 2015, and also at a family college graduation and a family landmark birthday in prior years. First, our entire family enjoys Ramses and pretty much demands that we have him with us to photograph major occasions. He is a truly good guy.
With respect to the wedding (and prior events), we have photographs that our family will remember all of our lives. We were particular about the shots we wanted and Ramses accommodated them all. But he has a very good eye and often it was the shots that he created that generated the classic picture. He works hard and gets all the shots, but he kind of blends into the event and so his work and pictures aren't forced.
We are 100% satisfied with the wedding photography Ramses did for us on May 9th. Our pictures are proudly displayed on our mantle and shared with friends and family. Please feel free to email or call me with any questions you may have for me with respect to Ramses and his work. I would definitely recommend him highly.
___________________________________________________________________________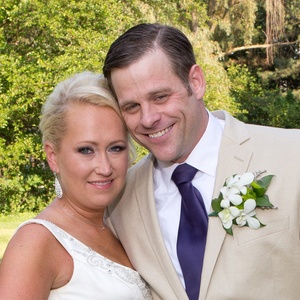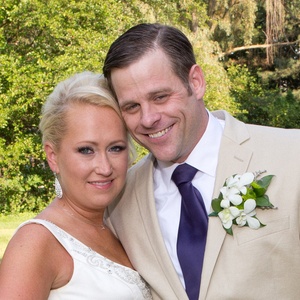 Ramy,
The pictures are absolutely amazing! Couldn't ask for anything better. Just want to thank you again!!!!!!!
Lindsey & Adam
___________________________________________________________________________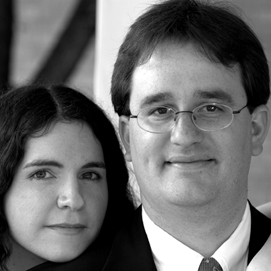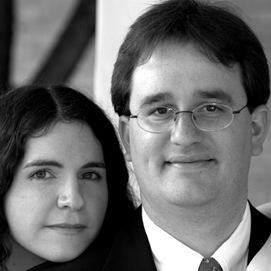 To Whom It May Concern:
I highly recommend Ramses Racelis as a wedding photographer based on my experience with him in my recent wedding. He provided the services I was seeking out for my wedding photography, and all of my expectations were satisfied.
I received a great selection of both engagement and wedding photos in a variety of locations and was extremely pleased with the end product. Ramses supplied both black and white and color photos, and, after I mentioned I liked the look of black and white photography with color highlights (I don't know the technical name of this type of photography), he took it upon himself to assure that he provided several in this style as well.
Ramses spent a lot of time with me and my wedding party at the church rehearsal, beauty salon for wedding hair and makeup, reception site setup, wedding ceremony, and reception. He not only captured the actual wedding, he photographed many of the preparations which were just as important for memories of the wedding day.
My two favorite qualities about Ramses are his attention to detail with high expectations of his photographs and his ability to be an unobtrusive figure while photographing. It was important to me to hire a photographer who did not try to base the wedding on the pictures rather than have the pictures work around the wedding, and Ramses fulfilled this without missing important moments. I did not even realize he was there most of the time, which led to a relaxed atmosphere.
Ramses also has a very pleasant personality to work with, communicates in a timely manner, and quickly resolves any questions or problems that arise. All in all, my experience with Ramses was very pleasant, and I do not have a single regret about hiring him for my wedding. I came away with beautiful photos that family and friends frequently compliment me on and not a hint of displeasure about my photographer's service and price.
Sincerely, Sarah and Dave
___________________________________________________________________________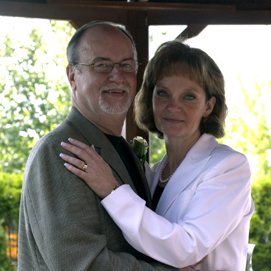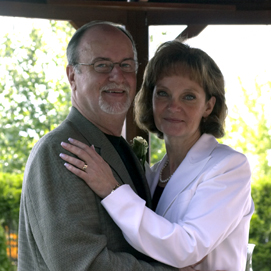 Hello,
I'm sending this note to let you know that Ramses did a great job on my wedding. We were married on August 15th and he captured the events of the day wonderfully. My sister commented on how thorough he was, yet not obtrusive.
Rams worked with me at our company for several years and I can tell you he does everything with excellence.
Good luck to you on your wedding day, I hope you have a perfect day. God bless you.
Gayle & Richard
___________________________________________________________________________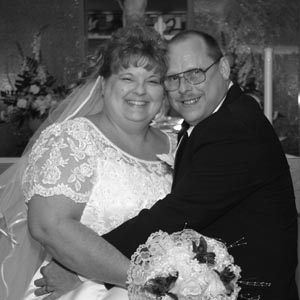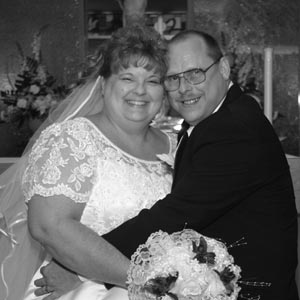 To Whom It May Concern:
I just wish to express my extreme joy with the photos I had taken by Ramyphotography.com. I couldn't have dreamed of better.
Being an older couple getting married, we didn't want to go over board on things. I started shopping and came across Ramyphotography.com on the internet and I set the appointment to meet with Ramses.
Better is an under statement. Not only did I get to view them in a week's time, the pictures are BEAUTIFUL. So much so that when it came time to select from the variety of pictures, I couldn't do it and I wanted them all. They were way past any idea I had on how they were going to look. There is even some that if I didn't know better I would have thought the background was fake.
Ramses was very professional in every way, from the first meeting to every email to the rehearsal and wedding day. He showed up more than on time both days and started clicking away. Most of the time I didn't even know he was there. He accommodated me on any photo I wanted, that included coming up with ideas under the pavilion how to take picture outside in hopes that the rain would stop soon.
I've told every one I know and or have heard of getting married or just need a photograph that they need to call him. I couldn't have been happier with the service, the quality of the pictures and the number of them taken.
We both waited a long time for our perfect wedding day, and now I have perfect, beautiful pictures to remember it by. Loving every photo taken by Ramyphotography.com.
Kevin & Jackie
___________________________________________________________________________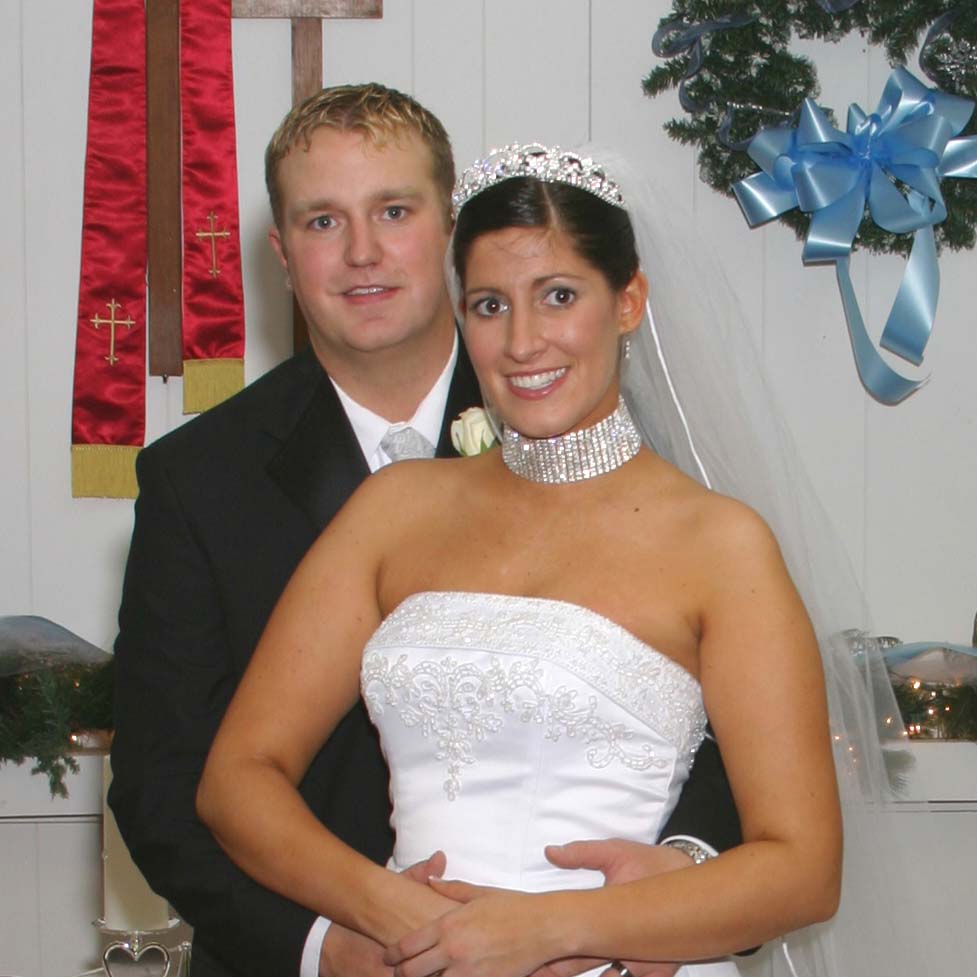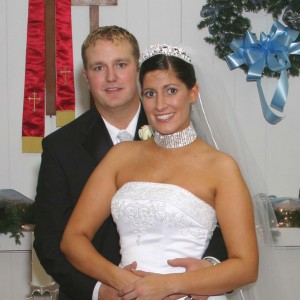 We would like to start off by saying that we could not be happier.
On February 05, 2005, my wife and I tied the knot and we are very pleased to say that we will have not only the wonderful memories of the event, but the beautiful photographs of the joyous occasion as well.
Ramses did a great job at making sure that not only did we receive great pictures of the wedding, but he was also there to capture the preparations as well as the reception. If there were any pictures that we wanted taken thorough out the night, he was always right there.
What we liked most about his work was that he takes pride in his pictures and you can tell as soon as you look at them. Weddings can be very expensive but Ramyphotography's prices were very reasonable for the amount of work that he performs.
We have recommended Ramyphotography for two weddings coming up and would do the same for anyone else that has the need for a professional photographer.
Thank you Ramses for giving us such great memories to cherish for the rest of our lives.
Chad and Sarah
___________________________________________________________________________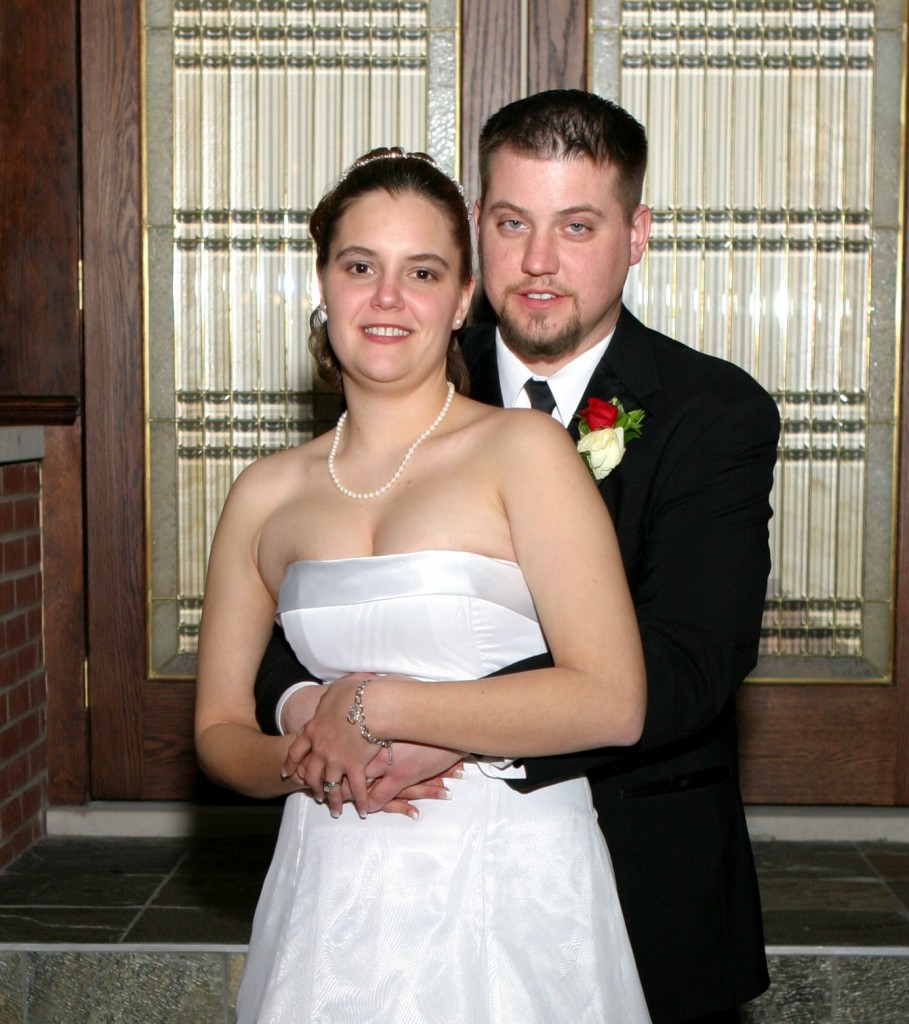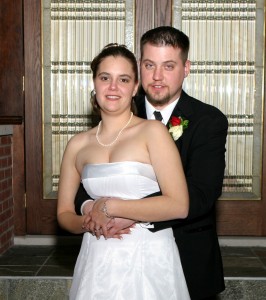 Ramy is a great laid back guy who was willing to be patient and accommodating. He has an eye for pictures whom also took everyone's idea's into consideration. He captured moments that meant the most to us and also when they were natural.
Everyone seemed relaxed around him and it shows in the pictures. He made the day for us a very memorable one.
We thank him so much for doing the best job that we could have ever imagined.
Thanks Again!
Regina & Michael
___________________________________________________________________________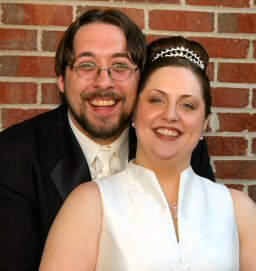 Hello,
Searching for a wedding photographer can be an overwhelming task. We were looking for a good photographer who had a beautiful portfolio, who wouldn't come in and "take over" our day, and who would also fit into our budget.
Honestly, I wasn't sure if such a photographer was out there, until we met Ramses. Upon our first interview, I knew we had found our photographer. Not only did Ramses showcase great pictures for a great price, his laid-back personality made us feel comfortable and relaxed.
On the day of our wedding, Ramses arrived right on time and ready to go! He had a clear understanding of what we expected and he delivered. He captured every detail of our ceremony, took the formal shots we requested, and then quickly "blended into the crowd" to get some beautiful candids of the rest of the day.
We really enjoyed working with Ramses and would highly recommend his service to anyone else! Thank you Ramses for doing a beautiful job!
Brandon & Rachel
___________________________________________________________________________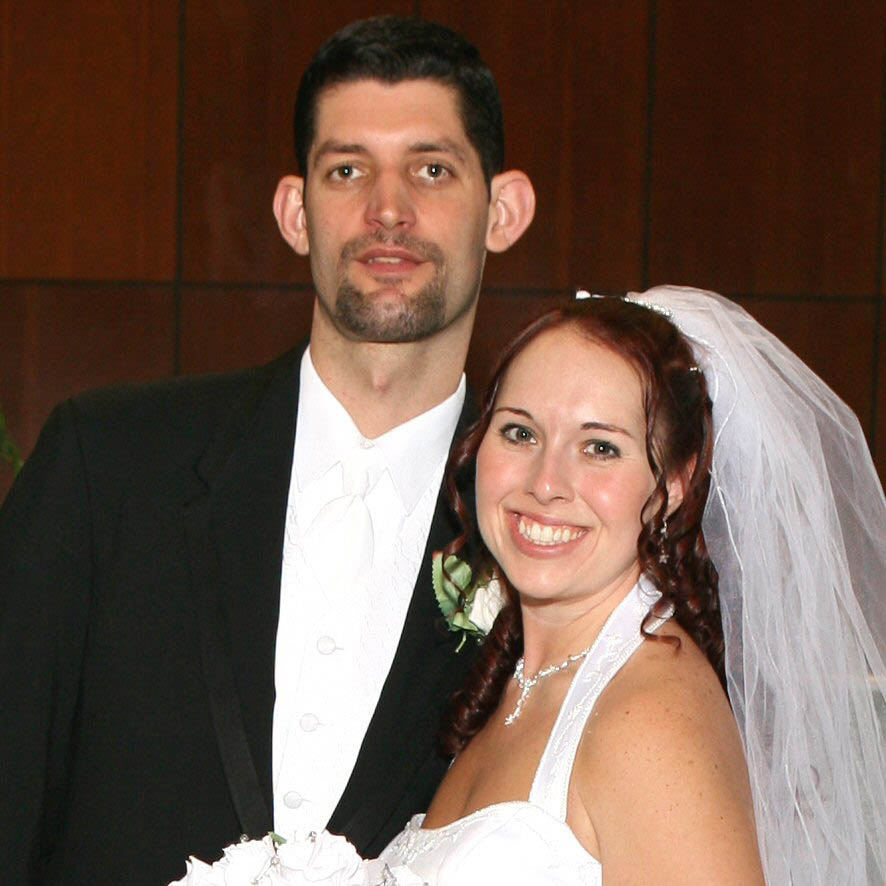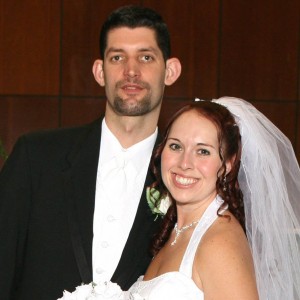 To whom it may concern,
I've been an attendant at several weddings, so I've had experience with overworked photographers that rudely bark orders at you and make you stand forever in really uncomfortable poses.
Ramy concentrates on more natural poses, and in-the-moment actions, so he captures the true emotion you can see evident on the face of his subject. Ramy is a pure professional in every sense. He put me at ease right away from the first meeting, and throughout my wedding day as he captured every major event.
The pictures all turned out beautiful that it was really tough to decide on just 80. I like a lot of the candid moment photos where Ramy caught us in an off-guarded moment and we have a silly expression on our face or are doing something stupid. It was nice how Ramy caught some of the little moments that we missed, like getting some pictures of our ring-bearer and flower girl up at the bar ordering sodas with "extra cherries". Several family members told us how funny it was to watch them because they were so excited to be "ordering customized drinks on their own for the very first time".
His prices are sensational. In fact, I had turned down a friend of the family who does photography initially because his prices were outrageous. At that time he had tried to criticize by claiming that there was no way anyone could have such reasonable prices and still produce high quality results. It was hilarious to see him eat his words when I showed him some of the examples of Ramy's work with my Wedding!
I will be eternally grateful for having Ramy as my photographer. He did such a spectacular job; I'm recommending him to my few friends left who are getting married.
Sincerely, Andrea and James
___________________________________________________________________________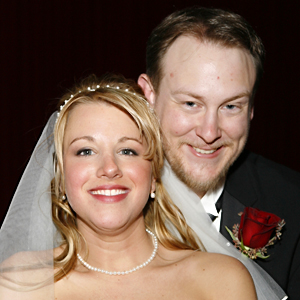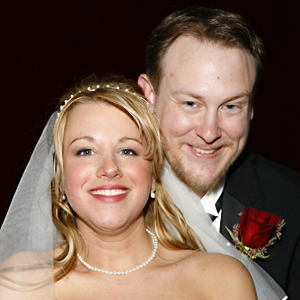 To Anyone Trying to Find Information on Ramyphotography.com:
Being now an experienced groom, I must say that choosing the right combination of vendors is KEY to a stress free wedding day.
One successful choice that we made was our photographer – Ramy. I am not one to write letters but I feel the need to write in to let everyone know how great a photographer Ramy is and how happy my wife and I are with the results of his work.
The prices are unbelievable and the quality of his work speaks for itself. Being a young couple, we like to get down and have some fun and sometimes having vendors around during the partying is a bit awkward.
Ramy did nothing but laugh\smile and his professionalism made everyone in our wedding party feel completely comfortable with his presence.
The moments captured by Ramy through our special day will never be forgotten and I highly recommend his services to anyone.
Sincerely,
The Nikischers
___________________________________________________________________________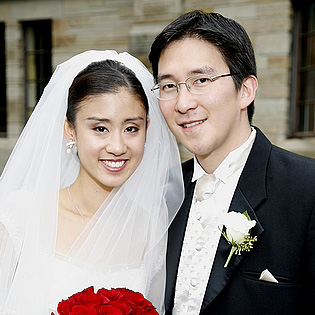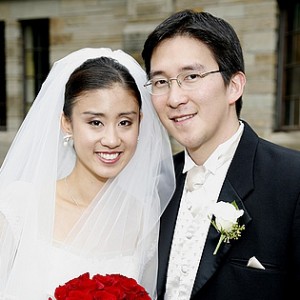 Dear Ramy,
Thank you so much for all your work on our wedding day (Sep. 23rd).
Amidst of all the busyness, it was nice to have a fun and chilled-out photographer. Also the photos turned out great!
Let us know if you ever make your way Down-Under and we'll happily be your tour guides here.
Regards,
Margaret & Shinji